Principal Investigator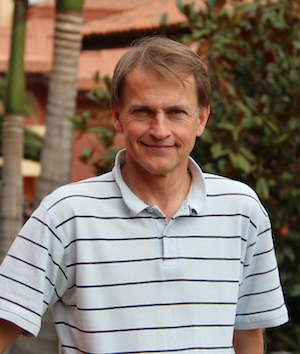 Fredrik Ronquist
fredrik.ronquist@nrm.se
Google Scholar

My research is focused on Bayesian analyses of problems in systematics, biodiversity and evolutionary biology. I like to combine development of new algorithms and methodological approaches with empirical research. Favorite topics include historical biogeography and the evolution of gall wasps and other Hymenoptera. I am contributing to several software packages for Bayesian phylogenetic inference (MrBayes, RevBayes and the Rev language). I was one of the initiators of the Swedish Taxonomy Initiative (an all-taxa national biodiversity inventory), MorphBank (an open web repository of specimen images), and the Swedish Malaise Trap Project (the first broad inventory of the Swedish insect fauna). The research of my PhD students and postdocs spans a wide range of topics, including computational biology, image analysis, phylogenomics, metabarcoding, insect biodiversity, and insect taxonomy.
Postdoctoral Researchers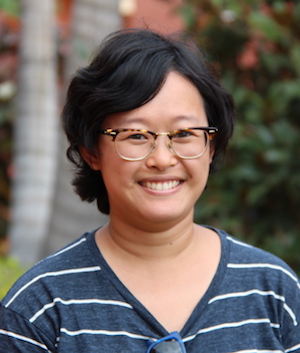 Allison Hsiang
allison.hsiang@nrm.se
Personal Website | Google Scholar

My research uses statistical modeling, Bayesian inference, Big Data, and machine learning to understand morphological evolution and macroevolutionary patterns and processes. Currently, I am working on developing probabilistic models of morphological evolution for phylogenetic inference, specifically focusing on detecting correlation structure in large "phenomic" datasets using both discrete state and continuous multivariate normal models.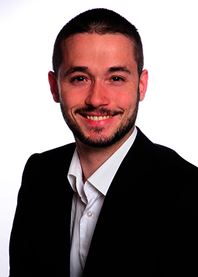 Viktor Senderov
viktor.senderov@nrm.se
From Sep 2018 through Dec of 2017 I visited RonquistLab to collaborate with Miroslav Valan to apply deep learning techniques for the acquisition of multi-dimensional vector representations of taxonomic concepts from images, as well as from taxonomic articles. At that I became interested in probabilistic programming languages and their applications in phylogenetics. This is why in Oct 2018, I rejoined the lab as postdoc to work on developing statistical techiniques and software geared towards the utilizing probablistic programming to tackle previously hard-to-solve problems from phylogenetics. My interests are probabilistic programming, phylogenetics, and artificial intelligence.
Graduate Students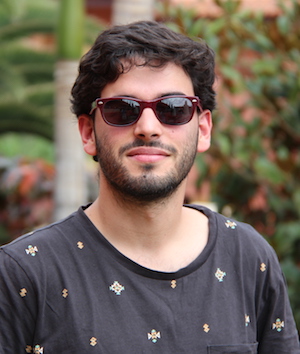 Daniel Marquina
daniel.marquina@nrm.se
Personal Website | Google Scholar

I am a PhD student within the European project BIG4 (Horizon 2020 framework - Marie Curie program), working in the Ronquist lab since September 2015. I studied biology at the Complutense University of Madrid, specialized in ecology and zoology, and I got a master's degree in evolutionary biology at the same university. For three years I studied marine flatworms at the National Museum of Natural Sciences in Madrid. Currently I am working on improving the protocols for rapid detection of species from insect bulk samples and eDNA using metabarcoding.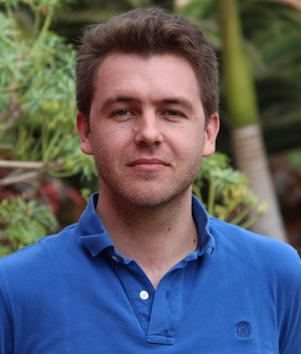 Miroslav Valan
miroslav.valan@nrm.se
Google Scholar

This is placeholder text.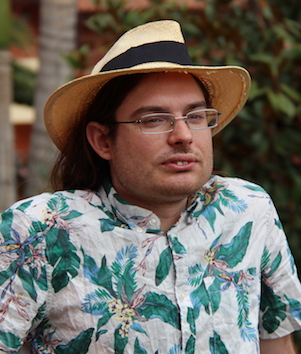 Erik Gobbo
erik.gobbo@nrm.se

I got my Masters in Molecular Biology at the University of Padova, Italy. Because of my training, I usually try to address biological questions with a molecular approach, and I rely a lot on sequencing techniques and bioinformatics.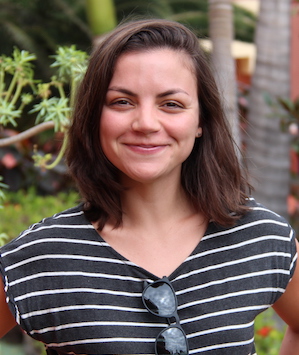 Mariana Braga
mariana.braga@zoologi.su.se
Personal Webpage at SU | Google Scholar

I am a PhD student in Ecology at Stockholm University, co-supervised by Fredrik Ronquist. I combine host use records, phylogenetic information, network theory, and computer simulations to study the relationship between the evolution of butterfly-host plant interactions and butterfly diversification.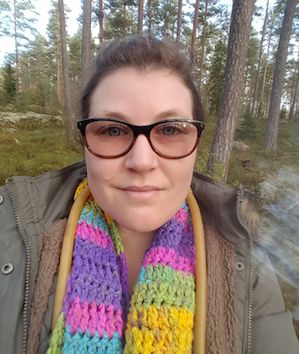 Emily Hartop
emily.hartop@nrm.se
Google Scholar

I am originally from Los Angeles, California and I got my bachelors of science in entomology from the University of California, Riverside. I later spent several years working at the Natural History Museum of Los Angeles County (NHMLA) on the BioSCAN Project. At NHMLA I started to specialize on a large, taxonomically difficult genus of flies (Diptera: Phoridae: Megaselia). I am excited to be continuing my research in Sweden on material from the Swedish Malaise Trap Project with the support of the Swedish Taxonomy Initiative.
Visiting Students
Former Members
Ashish Tomar (Visiting graduate student; Fall 2017)
ashish.tomar@nrm.se
Visualization of phylogenomic and taxonomic information